Tutorial


Information
Type
Special Event
Level
1
Emblem?
No
Rewards

250

130

0
Missions

Previous
No mission description available.
This is the first mission every player does after creating a new Ninja Saga character. The Tutorial is the player's Genin Exam to graduate the Academy and become a Genin.
Mission
Playing through the tutorial and complete quick battles.
Battles
1 Battle, 3 Rounds each
Training Dummy Round 1 - Learn to normal attack. (Can only normal attack)
Training Dummy Round 2 - Learn your first skill and learn to charge. (Can only use jutsu and charge)
Training Dummy Round 3 (Field: Dojo) - Run away to complete mission. (Can only run away)
Possible Rewards
A Ninjutsu element - Obtained before Round 2.
Chakra Scroll (Lv1)
Healing Scroll (Lv1)
Smoke Bomb
Quotes
These are unedited quotes. These quotes are wrote exactly as they say in game.
Beginning
Shin: "[Character Name]! Tomorrow will be your final exam in the Academy. If you want to pass the exam, you need to learn the basics first."
Shin: There are many different kinds of tools and weapons used by Ninjas.Here! Take this Kunai! Practice your normal attack using this weapon.
After Round 1
Shin: "Ninjutsu, Taijutsu and Genjutsu are the first three kinds of Jutsus" an apprentice like you can learn. As you improve your skills, you will learn the other techniques."
Shin: "Which type of Ninjutsu do you want to learn?"
| Water | Fire | Earth | Thunder | Wind |
| --- | --- | --- | --- | --- |
| Water Element takes the form of water-based attacks. These can be walls of water or water formd into large striking jets. Water is very diverse when it comes to shape modification which increases the Chakra flow of one' body and Healing Ability. | Fire Element takes the form of fire and flame attacks. These can be fire balls or extended flame throwing or any attacks that are imbued with fire. Fire is typically a specialized offensive element that increase Offensive Attacks. | Earth Element takes the form of earth and mud-based attacks. Earth can change the hardness composition of objects, making something hard as steel or soft as clay. Earth Element helps one's body to endure attacks which increases Health Points. | Lightning Element takes the form of electrical and lightning-based attacks. When used in conjunction with metal-based weapons, the power becomes amplified which increases Critical Strike. | Wind Element takes the form of wind-based attacks. These can be huge gusts or sustained wind storms. Wind increases one's body to react to incoming attacks and move fast which Incresases Agility. |
Shin: " To be able to use a skill, you need to have enough amount of Chakra. It's a good practice to charge your Chakra most of the time."
Ending
Shin: "Congratulations! You passed the Academy Test.You did great! That was your actual academy exam.You're now promoted to Genin."
Gallery
Video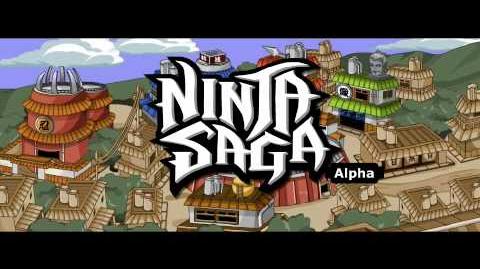 Trivia
The background music in the Tutorial mission is the theme song of Ninja Mind, an iOS game developed by Emagist Entertainment Limited.
There were many literal errors in the character quotes but some of them have been fixed.
This is the only mission that is impossible to fail. The previous mission for Hardworking Student isn't impossible to fail as the player could use Kinjutsu: Kiss of Serpent on the Training Dummy and use Taijutsu.
Community content is available under
CC-BY-SA
unless otherwise noted.